Welcome to 3030Hockey Development Co-ed Summer Camp!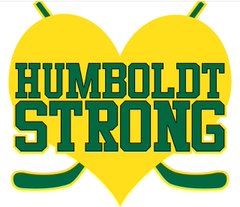 August 13th – 17th, 2018      Repsol Place(Leisure Centre), Edson
We look forward to having you join us this summer for an action packed 5 day camp consisting of 7.5 Hrs of on ice Specialized Power Skating, Hockey drills and small area games along with 5 hours of off-ice Hockey Specific training.
All the "fun"damentals in one camp!
The concept of this camp is to prepare the players for the upcoming season while learning new skills taught by instructors who want to see improvements while having fun. Attitude, effort and willingness to learn is just the beginning.
Space is limited. Max approx. 20 players, 3 Goalies per session for Summer Camp         BOOK NOW!  Special offer for Goalies!
Go to Edson Camp info tab

for more details and time scenarios !
Only if age group reaches capacity or to accommodate siblings where skill level is within reason will we look to move kids up a level.
Player (6-16 yr olds) sign up:  August 13-17th, 2018 featuring Specialized Power Skating, 3030Hockey, Off-ice training & Dangler Academy. Camp Jersey included. Tax included.                                                                  Only $375  REGISTER HERE
INITIATION ONLY ( 5yr old or 1st yr 6 yr old) sign up: August 13-17th, 2018 featuring Specialized Power Skating, 3030Hockey & Dangler Academy. Camp Jersey Included. Tax included. (*Child can move around on his/her own)                                                                                                                                                                                                                                                          Only $275 REGISTER HERE
* Free Dangler Academy training T-Shirt if registered by May 31st, 2018
Goalie sign up:   August 13-17th, 2018 featuring Specialized Power Skating for goalies too! , 3030Hockey, Off-ice training & Dangler Academy. Goalie bring their own Jersey. Tax included                                   Only $250   REGISTER HERE
  *Free  Dangler Academy training T-shirt if registered by May 31st, 2018
---